Client Information
Initial Visit

Mobile Midwife New Client Portal - Our clients can use our Mobile Midwife New Client Portal electronic health record system, from any PC or Mac to fill out their forms prior to their first visit. Please fill out all of the information to the best of your ability. Use this link ONLY if you have NOT already been sent a personal invitation from one of the midwives.
Calling the Midwife - Instructions on when and how to call a Trillium Midwifery Services midwife. Includes warning signs during and after pregnancy.
HIPAA Acknowledgement - Our statement on how we maintain your protected health information (PHI).
Informed Consent for Services - A summary of the care that Trillium Midwifery Services provides and your responsibilities as a client. You are responsible for reading this form and fully understanding the contents.
WI Licensed Midwife Rules & Regulations - The legislative statute describing licensure in the state of Wisconsin. This information is provided so that you fully understand what a Licensed Midwife is legally allowed to practice.
Records Release Form Please print off, complete, and send this Records Release Form to any previous healthcare providers to obtain prior medical records related to obstetrical care. Information about previous pregnancies and births will help us to customize our care for you.
Additional Information
We provide the following information for your convenience and reference only. The information provided is not to take the place of consulting with your healthcare provider.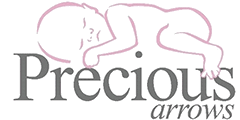 Supply List - If you are planning a home birth, please see our Supply List for what we ask you to gather. We will give you a copy of this and discuss it with you during a prenatal visit. See the Precious Arrows website to buy your birth kit.
If you are planning a waterbirth, YourWaterBirth.com supplies tubs at reasonable rates.
Postpartum Instructions - After your baby has arrived, we will discuss postpartum and newborn care with you. If you have misplaced the information that we left with you, you can access it here.
Herbs & Vitamins in Pregnancy
Herbs Contraindicated in Pregnancy - If you are unsure what herbs or vitamins to take in pregnancy, we have provided this short guide of suggested herbs and vitamins that women have found useful in pregnancy as well as a list of herbs to avoid.
Kick Count - Sometimes women are unsure if their baby is moving or not. This handout provides instruction on how to evaluate your baby's movements at home. If you are concerned enough to be using this form, also call your midwife.
Exercise During Pregnancy - Some general guidelines for exercise during pregnancy.
Trillium Midwifery Services offers affordable and quality pregnancy care,
culminating in natural, peaceful births, and healthy moms and babies.
Contact us for a free consult visit.