Free to Low-Cost Pregnancy Resource Services
An unplanned pregnancy can be very concerning. Trillium Midwifery staff have chosen to volunteer their time and resources for supporting the needs of the community. We are committed to patient care that is affordable, confidential, and compassionate. In order to enable you to make the best decision you can about your pregnancy, our caring staff offers the following services free to low-cost:
Pregnancy Tests
The most common sign of pregnancy is a missed period. However, there may be many other reasons why a woman's cycle is off schedule: stress, exercising harder than usual, etc. Before jumping to conclusions after a missed period, call Trillium Midwifery Staff to schedule a FREE pregnancy test and get accurate pregnancy information. Lab-grade urine pregnancy test results are up to 99% accurate within seven days of conception, and results are typically available the day of your appointment.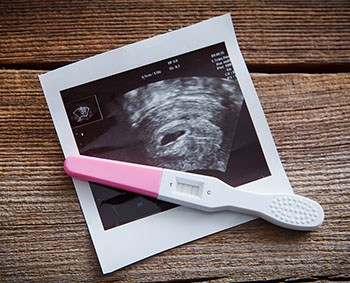 Limited Obstetrical (OB) Ultrasounds
A trained and certified provider will confirm your pregnancy with an ultrasound to determine the viability of your pregnancy. We perform ultrasounds to confirm that the pregnancy is in the uterus, detect the fetal heartbeat, and estimate gestational age.
Option Consultations
If you are facing a pregnancy, whether it's unintended or not, the first step to getting answers is to make an appointment. Our certified and trained medical staff will answer questions regarding your pregnancy along with the options of abortion, adoption or parenting. We will provide information and resources for you to make an informed decision about your pregnancy, and do so without judgment. Schedule a FREE appointment today.
Select STI Screening – Men & Women
An untreated STI (Sexually Transmitted Infection) can have a negative impact on your health and the health of possible future pregnancies. We test for chlamydia and gonorrhea, two common sexually transmitted infections that can play an important role in your pregnancy decision. Results are typically available about a week after your appointment.
Resource Referrals
We want to provide you with valuable information and resources:
Housing
Insurance
Food
Area OB and Medical Providers
Parenting Education
Post-Loss Support
Post-Adoption Support - Support after your child is placed in the adoptive home.
Post-Abortion Support - If you choose to terminate your pregnancy, we have staff to help you deal and heal emotionally
Post-Loss Support - If your pregnancy ends in miscarriage or stillbirth, ot can be a challenging time. We will meet with you to help you heal physically and emotionally.
How to make an Appointment
Appointments may be made at either our Boscobel or Prairie du Chien office by calling or texting one of our midwives, Heather Kramer, on her cell at 608-306-0147 or feel free to use our contact form.
**Discrete parking is available.
Disclaimer
Our goal is to not profit from your pregnancy or reproductive wellness decisions. We aim to provide you options and information to make informed decisions that are best for you and your situation. We offer factual information about all pregnancy options with compassion and without coercion.
Our healthcare professionals can provide information on abortion procedures but do not perform or refer for abortions.
Trillium Midwifery Services offers affordable and quality pregnancy care,
culminating in natural, peaceful births, and healthy moms and babies.
Contact us for a free consult visit.