Additional Services
Trillium Midwifery Services offers a variety of additional services to meet your needs.
Childbirth Classes
Trillium Midwifery Services occasionally offers childbirth classes as needed. This is typically a casual one-day course. Topics include nutrition and discomforts in pregnancy, the stages and emotional signposts of labor, comfort measures, relaxation, and a focus on giving you tools to cope with labor and birth. We also discuss the postpartum period, including breastfeeding, diapering, baby-wearing, and the mother's emotional and physical changes. These classes are planned around demand. Please contact us about upcoming classes or for additional information. Classes are open to anyone, regardless of where or with whom you plan to deliver. Cost for classes is $75/couple.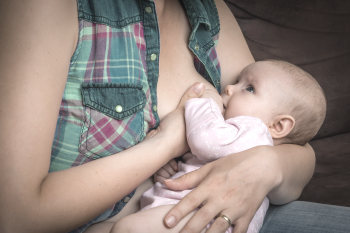 Breastfeeding Consultations
Sometimes nursing your baby can bring challenges along the way. Not everywhere is there a La Leche League group available or friends or family that are supportive of your choice to breastfeed. We are available for consultations either by phone or in person but are obviously most helpful when done in person. This service is offered free to all of our clients. If you are not currently one of our clients, we will still be happy to help.
Doula Services
Do you feel that you may need additional support during your birth? Doula fills this need for women and their families. We provide doula services to those wishing for advocacy or labor support for a planned hospital birth. This care includes two prenatal visits, usually at a location midway between us, attendance at your birth and immediate postpartum, and one in-home postpartum visit. We work to ensure that you feel as prepared as possible for your birth, focus on building a relationship of trust and understanding, and aim to assist you in whatever way necessary as you navigate a hospital birth. Our fee for doula services is $500 for births occurring within a 50 mile radius of Prairie du Chien, WI. For further distances, a mileage fee will be discussed.
If a doula were a drug, it would be unethical not to use it.
~Dr. John Kennell
Trillium Midwifery Services offers affordable and quality pregnancy care,
culminating in natural, peaceful births, and healthy moms and babies.
Contact us for a free consult visit.