Our Services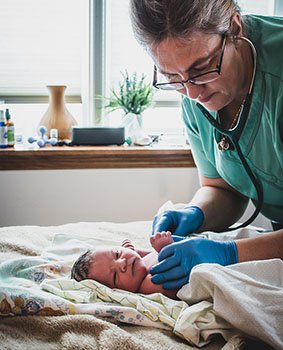 Midwifery care focuses on maintaining a normal, healthy, low-risk pregnancy and birth. You can expect your time spent with us to be informative, relaxed, and enjoyable. Our goal is for you to feel that this is your birth, your baby, and your body. Throughout your pregnancy and postpartum period you will have 24 hour a day access to your care providers. To help safeguard our family time, non-urgent and non-birth related calls that are received after 7:00 p.m. during the week and all calls on the weekend might not be returned until the following business day. Please remember to not send or request any personal health information via text messages.
Trillium Midwifery Services offers affordable and quality pregnancy care,
culminating in natural, peaceful births, and healthy moms and babies.
Contact us for a free consult visit.