Meet Our Staff
Heather Kramer and Alison Peralta are both Certified Professional Midwives by the North American Registry of Midwives and maintain current licensure from the state of Wisconsin. Alison became a midwife in September 2014 and Heather in January 2015. They hold current certifications in Neonatal Resuscitation (NRP) and CPR, and maintain training in Birth Emergency Skills Training (BEST) and Advanced Life Support in Obstetrics (ALSO). They both have also attended doula training and classes in fetal monitoring. As of January 2021, Alison and Heather have the combined experiences of more than 800 births since becoming midwives.
Alison Peralta, CPM, LM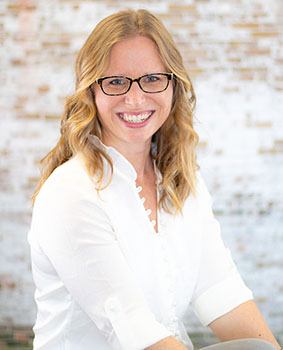 Alison Peralta, CPM, LM, is a wife, and mother to three lovely children. The experiences of all three – one a surprise home birth, one a planned hospital birth, and one a planned home birth – have shaped her outlook on how birth should be treated and honored. She believes that the peace, safety, and minimal interventions that out-of-hospital birth can provide all greatly improve the birthing experience, and deeply wishes all women could experience the joy that comes with a natural childbirth. The great privilege of seeing women surrender to a power greater than themselves throughout pregnancy and birth, and then of seeing that mom falling in love with the baby in her arms, is a blessed calling.
Alison is also fluent in Spanish, and looks forward to providing midwifery care to those who might benefit from this service.
Heather Kramer, RN, CPM, LM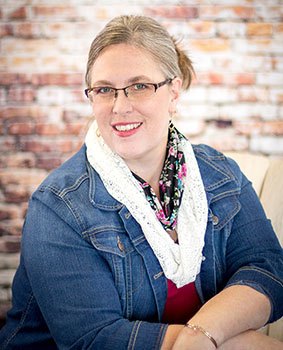 Heather Kramer, RN, CPM, LM is a Christian homeschooling mother of twelve and three in Heaven. She has birthed her children in a variety of settings, from hospital to home, with both doctors and midwives, and enjoyed all of her experiences.
Heather's interest in birth began with her nursing career that began in 1999. She worked for 15 years as a registered nurse (RN) in a variety of hospitals caring for women and their families. As a nurse she helped families welcome roughly 200 babies into the world. Heather also enjoys teaching. She is a Neonatal Resuscitation Instructor and works to train and update birth workers in the area. Heather has gained a great appreciation for the normalcy of birth regardless of the birth setting.
"I am thankful to all the families that have allowed me to be a part of their lives as they have welcomed a little one into this world."
Heather is excited to be offering midwifery services to women and their families. She strives to offer comprehensive, holistic, and compassionate care while preserving the sanctity of life.
Karissa Tranel, RN, BSN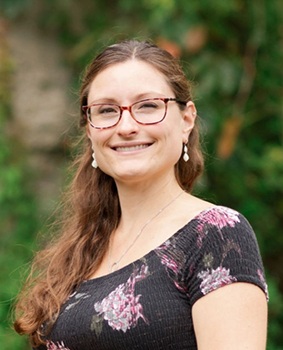 Karissa Tranel, RN, BSN is a nurse, wife, and mother to three. She started her nursing journey at 15 years old as a Nursing Assistant and then became a Registered Nurse in 2013. Karissa works as a nurse at a local critical access hospital in both Medical/Surgical and Labor & Delivery/Postpartum units. Karissa personally has had both in and out-of-hospital births, including cesareans. Her last child was a vaginal birth after cesarean (VBAC) with Trillium Midwifery. Throughout her journey of preparing for a VBAC, Karissa became certified in Dynamic Body Balancing (DBB) which is craniosacral and myofascial unwinding. Karissa is also passionate about psychological birth, breastfeeding education, and natural approaches towards health including Spinning Babies as she works to become a certified parent educator. Karissa has always been drawn to helping mothers and families during this precious transition in their lives.
"I am very honored to be able to work with such amazing midwives who give top notch, holistic care to each and every one of their clients."
Karissa assists the Trillium Midwife team by providing postpartum home visits for our families and assisting at births when needed.
Erica Boland, Midwife Student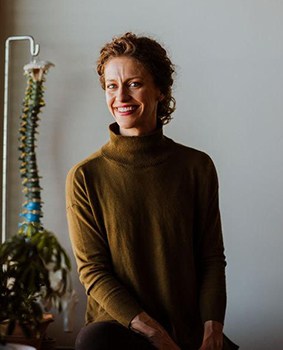 Erica lives in West Salem, Wisconsin, with her husband, Kyle, and four sons. Erica's first two sons were born in the hospital and next two were born in the comfort of their home. Erica is not only a midwife student but a doula and chiropractor. Much of her chiropractic practice is focused on healing the core and pelvic floor in the prenatal and postpartum period Her and her husband, also a chiropractor, own and serve at their multidisciplinary clinic, Coulee Health in West Salem. Erica has taught all forms of birth workers around the country on setting a higher standard of care for the physical and emotional well being of the perinatal person.
"Midwifery is not only the next step in my professional career but my soul's calling."
Erica will be joining Trillium midwives through at least the end of 2022. The amount of involvement or not that she has in caring for the women we serve is completely individualized and will be respected.
Trillium Midwifery Services offers affordable and quality pregnancy care,
culminating in natural, peaceful births, and healthy moms and babies.
Contact us for a free consult visit.